Your Performance and Accountability Platform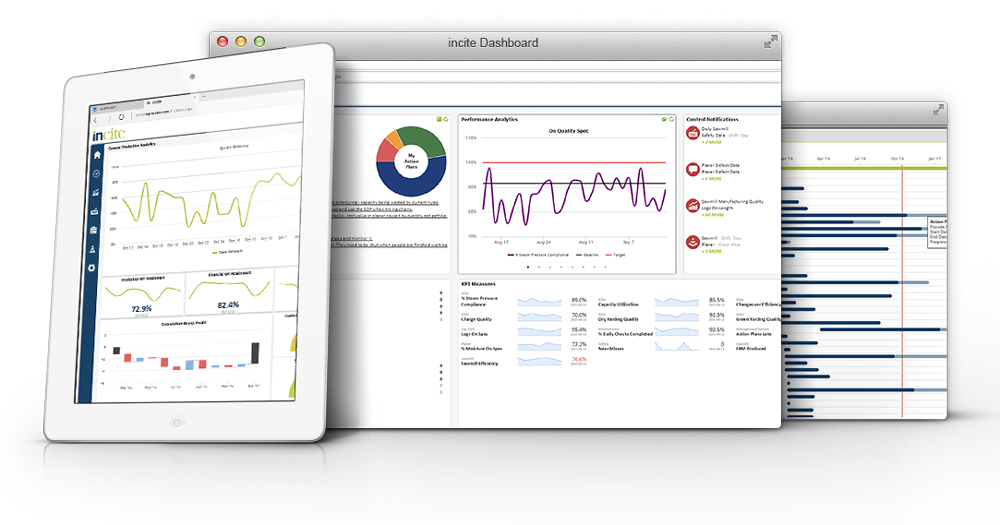 and the current state you're in
You have
operations that typically run well but…​​
When things go wrong it takes too long and costs too much before you get back on track.
When things go wrong, staff quickly revert to old bad habits.
When staff are pressured, priority items get dropped, actions get forgotten and no one is accountable.
You have tackled improvement
projects before
but…
You have lost confidence that it was worth the effort or the cost
You aren't sure if you actually achieved better business results
You quickly lost track of what you did to get better
Personal
​Dashboards
Monitoring and flagging of high value
key process indicators​
You have a mix of systems across your site and need data from everywhere…
​we can get it.​​
You have a particular area of interest
and you need the latest measurements and analytics on your key indicators…
we do that.
You want actions that actually improve performance…we show you how to
flag performance laggards and track improvements through to the end.
Project Action
​Gantt Chart
​Tracking who is responsible
You need to see all the activities ongoing… we build a Gantt chart ​to show all.
You want to see if the actions make a difference…we have an Action Effectiveness chart to show you exactly what's working and what's not.​
You want to hold staff accountable…we track the actions, we track who is responsible for the actions, and we monitor all the due dates.
Proactive
Notifications
Tracing data collection and
​reporting requirements
You want to ensure maintenance rounds are completed on time…we track the schedule adherence for you.
You want to make sure the manual checks are done on time…​​we track the schedule and measure the completeness of the data entry.
You want to be notified when something goes off target…​we proactively monitor the high value indicators and flag KPIs when they go out of range.
We put you in control of your complete performance culture
so you have the tools you need to…​
Quickly assess your key measures across your organization
Review performance analytics in a glance
See all the ongoing activities
Be notified if a KPI is off target or data is not being gathered
Hold staff accountable…for their personal performance; for their area performance; for their overall business results.
Start now and be up and running ​​in a week​

​

Fast setup of manual shop floor tallies

Quick connections to live system data

Library of report templates for easy configuration

Pro-active reminders for data collection and corrective actions

Dashboards customized to your personal areas of focus

Start creating actions and take control of your business performance
 Know how your business is performing
Visualize your performance on a custom dashboard
Evaluate the effectiveness of your corrective actions on your business process 
Be confident that your staff are collecting required data and taking action in the process 
Change behaviour and day-to-day disciplines 
Hold people accountable for performance​​​
4190 South Service Road
Suite 200
Burlington, ON, Canada
L7L 4X5
Contact us by phone:
905-637-2722